UNIVERS-T TKR-EX Submersible sewage pump with closed one or two-channel impeller (explosion proof)
Description
Submersible sewage pumps type UNIVERS-T are particularly suitable for untreated sewage and waste water applications. Thanks to maximum reliability, these pumps support faultless operation of swimming pool pump systems or sewage treatment plants.
The explosion-proof centrifugal pump meet the requirements of electrical equipment for potentially explosive areas.
The steepest characteristic curve for the dirty water pumps with a slightly higher efficiency compared to the open impellers. Largest permitted grain size for foreign bodies. Suction height reduced compared to all other wheels. Cheap for raw sewage. Suitable for parallel operation.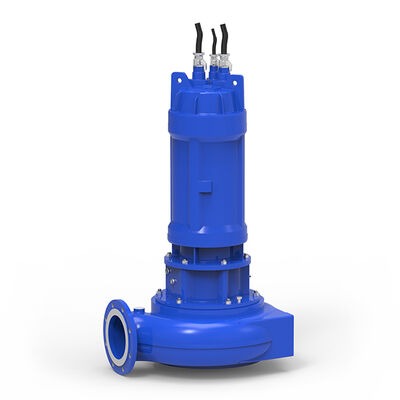 Location
Swimming pool pumps
Ship pumps
Sewage pumps
Industrial pumps
Medium
Water
Raw sewage
Long-fiber ingredients
Acid or alkali (special)
Brine resistance available
Focus
Compact design
Ex area (special)
Stainless steel available
Impeller
Wastewater impeller closed
Equipment
Double mechanical seal available
Double mechanical seal in standard
Installation
Floodable
Immersed
Tank mounting
Tank installation
Vertical installation
Horizontal installation